In the last few years, the word 'feminism' has gained a new currency in the fashion industry. Emblematically written on...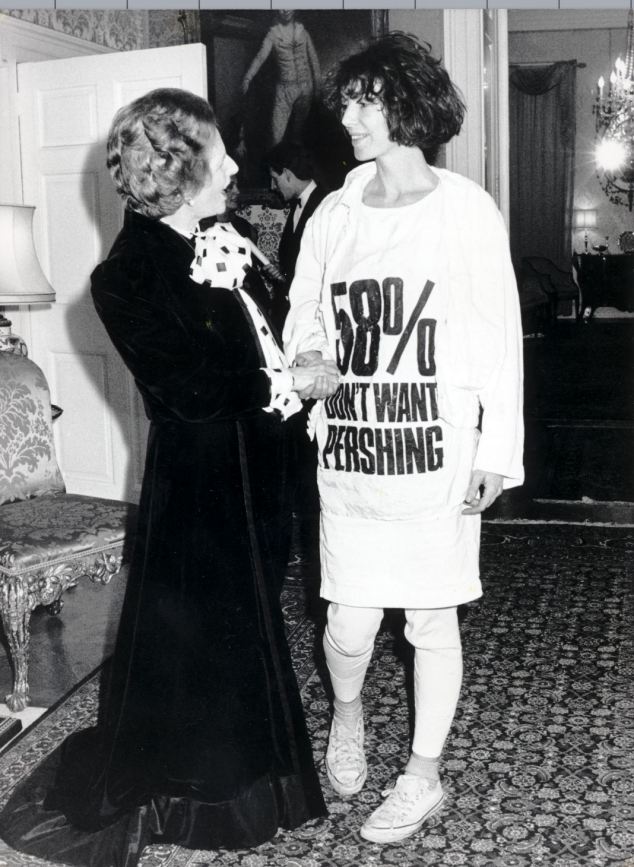 Designer Katharine Hamnett wears a T-shirt broadcasting public opposition to the stationing of nuclear missles in the UK while meeting Margaret Thatcher in 1984.
Before there was Clinton swag, there was Obama swag. Before there was Obama swag, there was Kerry swag. Whom are...