'YOU HAVE TO BE relevant' – thus spoke Suzy Menkes in a recent interview.1 But while Suzy Menkes remains one of the most publicly celebrated fashion journalists, is hers still a significant voice?
As evidenced by one of Menkes' most recent reviews, '#SuzyPFW Balmain: Supermodels, Curves, Super Relevant,'2 readers cannot help but recognise Menkes' efforts to ensure her so-called 'relevancy': she designates her digital status via a catchy hashtag, casually namedrops Kanye West and Kris Jenner as backstage guests, tightens her word count to accommodate shortened attention spans and even refers to the 'hourglass body looks' that Olivier Rousteing sent down the runway as 'Instagram friendly.'3 Her critique of the Balmain show and its underlying ideas, however, was shallow at best, overshadowed by mentions of click bait celebrities and superfluous nods to social media platforms.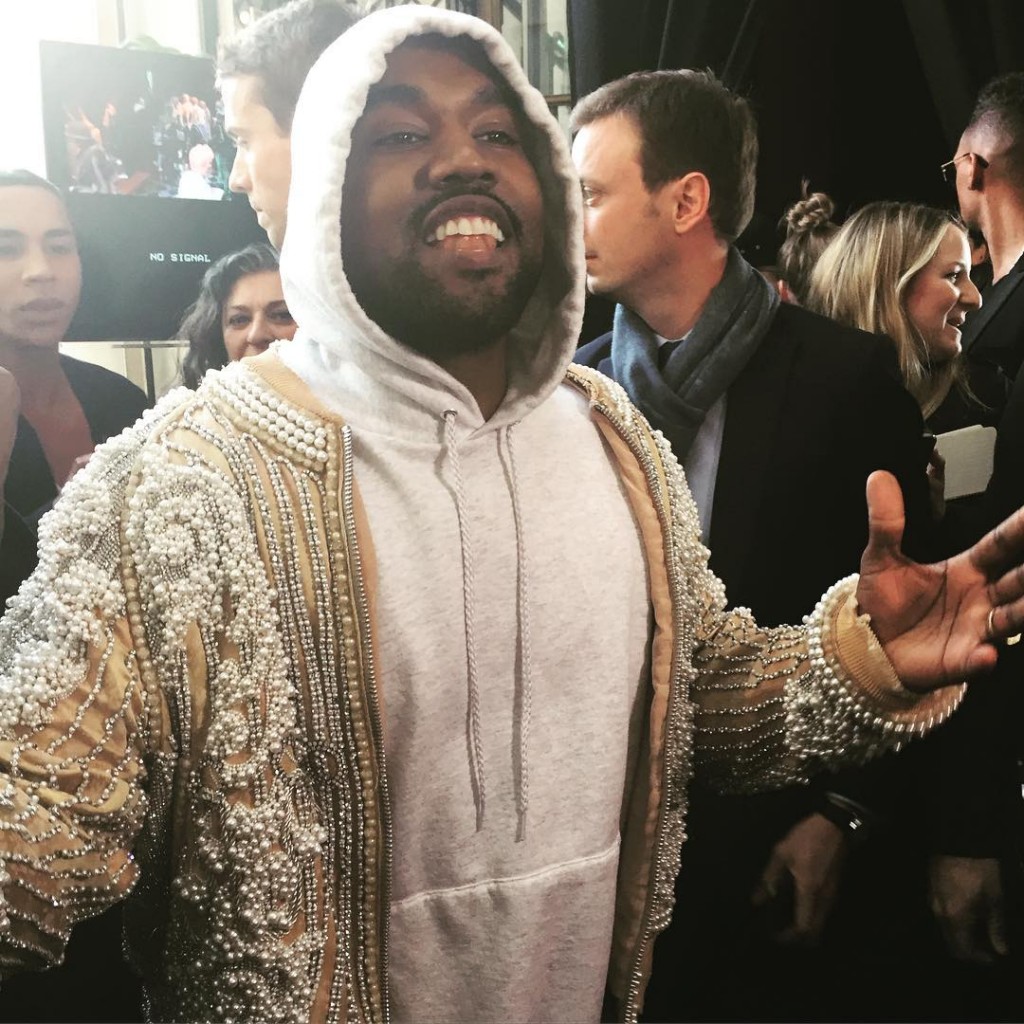 For a renowned fashion critic who gained a reputation for her bold point of view and often blunt critiques over the course of her twenty-five-year-plus career as chief fashion critic for the International Herald Tribune, Menkes' new role as international editor across Vogue's nineteen editions (save for the US) leaves something to be desired, particularly where the relevancy of her ideas is concerned. In the move from the British media platform to Vogue, Menkes' embrace of digital platforms has not been a smooth one. Menkes clearly cares deeply about how the public perceives her embrace of the digital age, which has irrevocably changed the way we consume fashion media – 24/7, interactively, on smartphones. Yet there is a difference between staying 'relevant' via merely acquiring technological fluency, if only on the most basic level (i.e. regularly utilising Instagram), and offering contextualised, challenging critiques that push the industry and its insiders forward.
In this same interview, a then seventy-year-old Menkes explained that she was entering a 'digital-first' phase, moving in a new media direction aiming for increased publication speed, a wider international reach, and greater relevancy to the multi-platform millennial generation she now writes for. Menkes, and by extension, her current employer, recognise the necessity to cater to this new audience, for whom the daily consumption of digital media via social platforms – where significant profit lies – has become a natural extension of their lives. This has undoubtedly impacted Menkes' decision to abandon her Herald Tribune post and migrate to Condé Nast. Now, two years on, and nestled in her new role at Vogue, Menkes has gained greater reach and immediacy with her readers, but the tactic arguably comes at a cost to her integrity as a critic.

The once analytical voice to be reckoned with seems to have lost its sharpness, its probing and considered tone – the very qualities that once made Menkes stand out – only to be replaced by generic, comfortably complacent content: glorified blog posts interspersed with blurry Instagram photos of Menkes smiling beside this or that celebrity or designer. Although the fashion world continues to talk about Menkes as if she is still a critical voice worth respecting above all others, her move to Vogue signifies not only a shift in her priorities, but also a tonal shift. In her golden years as a critic, receiving a compliment from Menkes in a review felt earned, not diluted by empty praise; it was indicative of a collection not just well made, but created with something important to say about the culture at large. Menkes did not simply applaud a designer on the basis of how many Instagram followers he or she had accrued. Her past writing, such as 'The Bright Continent,'4 her February 2009 commentary on fashion's embrace of both African design and increased diversity among models on the runway, written in the same year that President Barack Obama was elected, found Menkes working and thinking on many levels: she contextualised the current moment in a helpful way, critiqued past iterations of the trend, noting how 'In previous years, references to Africa have at times seemed awkward, patronising, even insulting,'5 and engaged with art, politics and appropriation, all the while staying forthright but not unnecessarily acerbic. It is these qualities which are becoming increasingly difficult to discern in Menkes' writing today.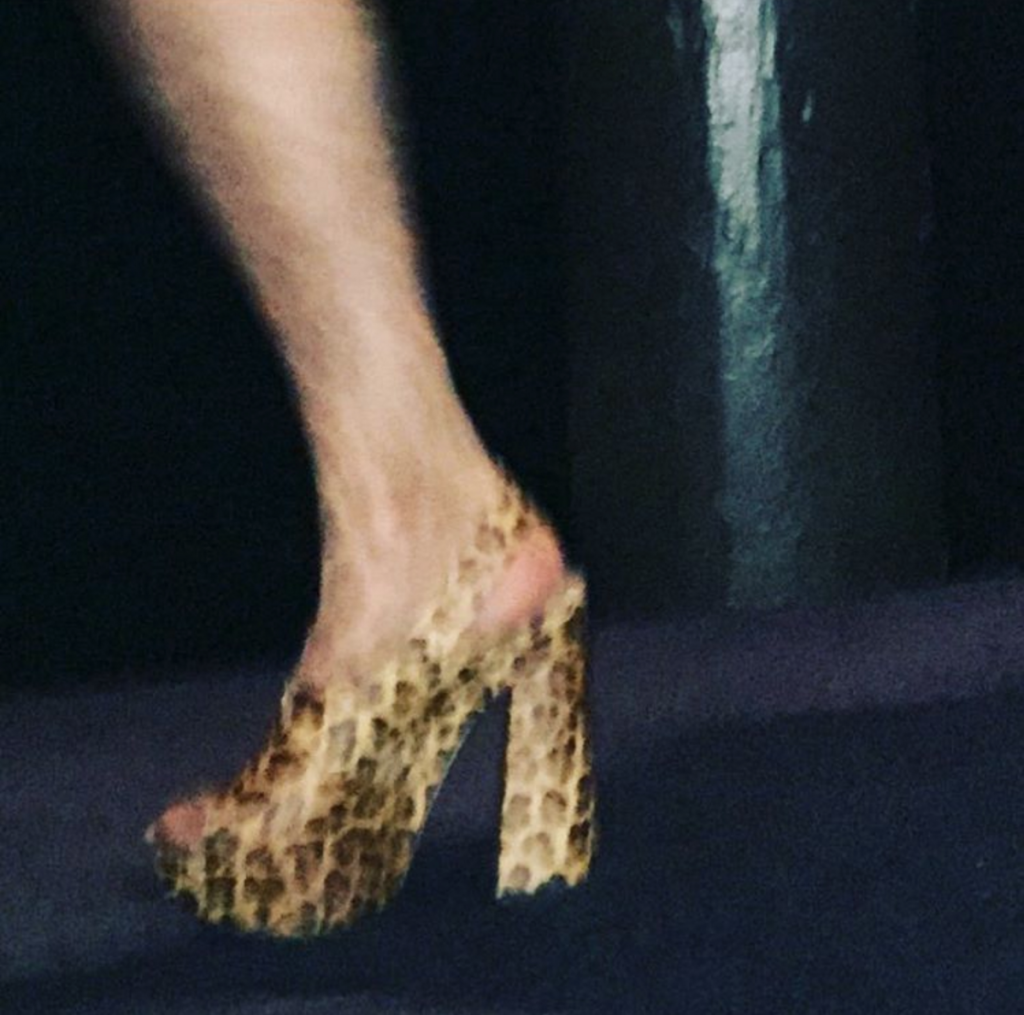 Fast forward and consider Menkes' first blog post for Vogue in June 2014, tellingly titled: 'Fighting the Bitch Brigade.'6 The conceit of the column – that the internet, and particularly Twitter, runs rampant with a 'stream of catty comments' – seems to contradict Menkes' once-discerning voice. 'Suzy in Vogue,' she declared, 'is going to be "anti-bitch."' Surely it was never in question of whether Menkes was an industry 'bitch,' but as a fashion journalist, her critiques for The International Herald Tribune often challenged designers' thinking or questioned their concept. Though not explicitly 'bitchy,' her critical writing was enough to get her banned, famously, from the Versace shows for several years. Then, in 2001, she was banned from all LVMH shows for a day that season's week in Paris, a result of her critical comments towards brands in the conglomerate. As Menkes herself explained, 'I try to offer constructive – not hateful – comments. It is about thoughtfulness as opposed to meanness and analysis rather than knee-jerk reaction.'7 For someone like Menkes – and her peers, Cathy Horyn, Vanessa Friedman, Tim Blanks et al – the expectation was that she would always write and think about fashion in the spirit of independent journalism. Now, with a global platform on which to discuss fashion at her disposal, Menkes' 500 plus words debut, bemoaning fashion-police style criticism, is a telling stance.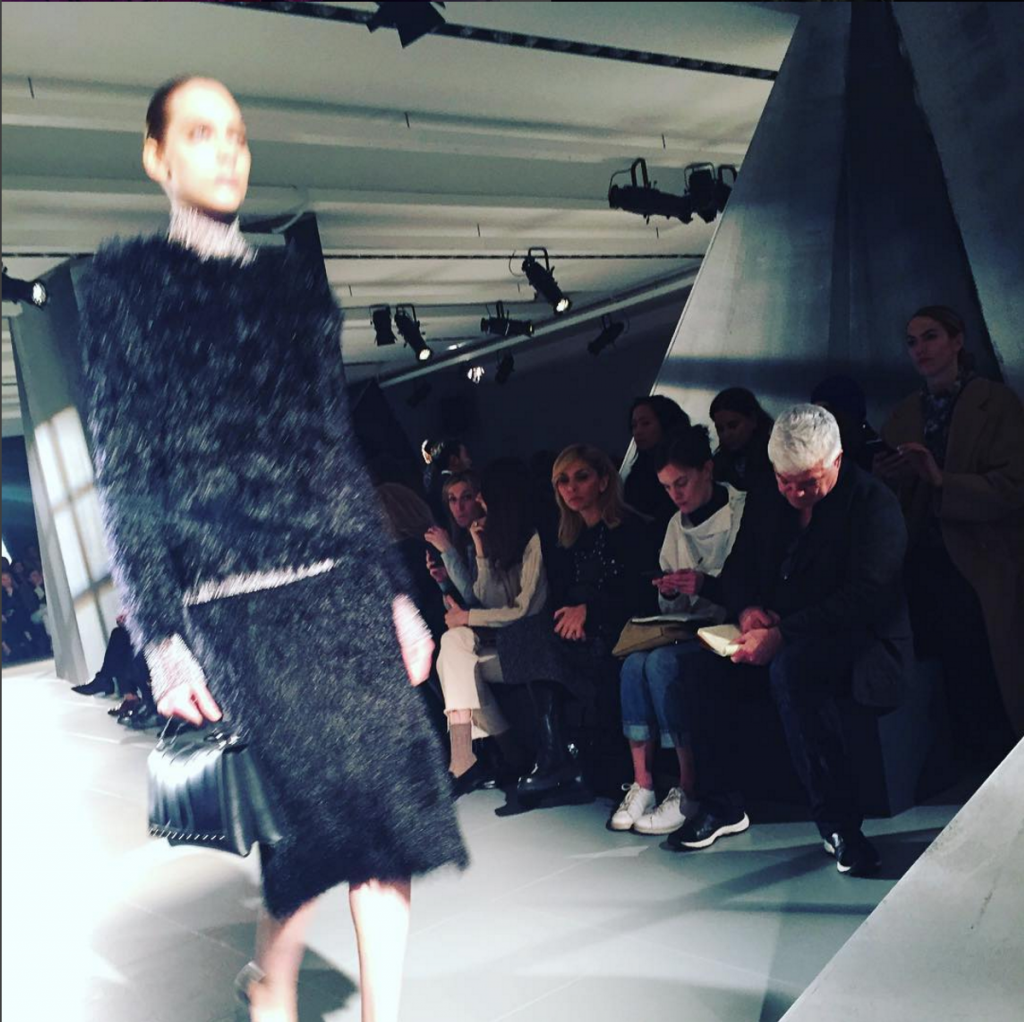 For Vogue, the addition of the critic to their staffing is indicative of their desire to be seen not merely as a newsstand-exclusive fashion glossy, but as the premiere arbiter of taste – and relevancy – both online and in print within an increasingly global fashion industry. Hiring Menkes – a critic eager to expand, not diminish, her presence within the rapidly changing fashion world as her audience skews younger and towards the internet, by writing more accessibly for wider appeal – conveniently bolsters Vogue's credibility as a publisher of respected commentry. The mere mention of Menkes' name, no matter where her byline appears, calls to mind a certain gravitas, formed through the decades of knowledge and experience and relationships she has acquired within the industry.
If fashion media continues to provide old guard critics like Menkes, whether or not they remain as relevant as they once were, with the most widely read platforms to write and think aloud, it will miss out on marginalised and rarely heard critical voices. Those are the voices that hold the potential to introduce new perspectives and ideas within an industry that relies on constant change, even as it hesitates to embrace structural change. Those are the voices that just might prove themselves not only relevant, but also utterly refreshing.
Olivia Aylmer is a New York-based stylist, writer and graduate of Barnard College at Columbia University.
---