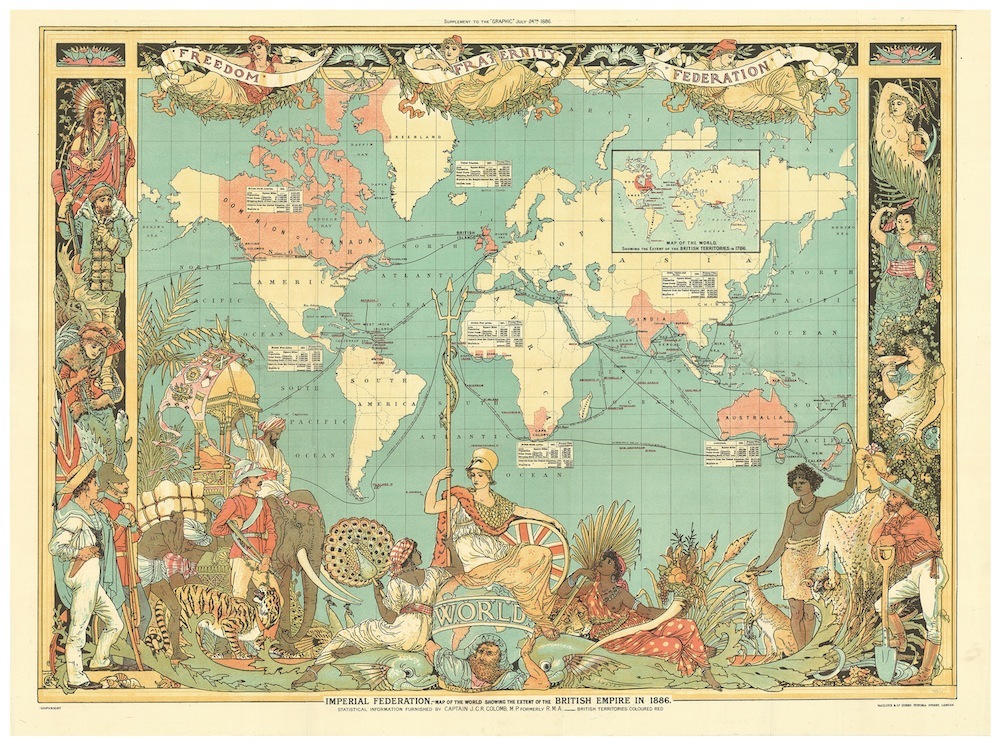 Defying the 'White Man's Gaze'
Walter Crane, Imperial Federation: Map Showing the Extent of the British Empire in 1886. Colour lithograph. Published by Maclure & Co. as a supplement to The Graphic, 24 July 1886.
Evaluating the work of designers outside the established fashion capitals according to (references made to) their cultural identity not only...