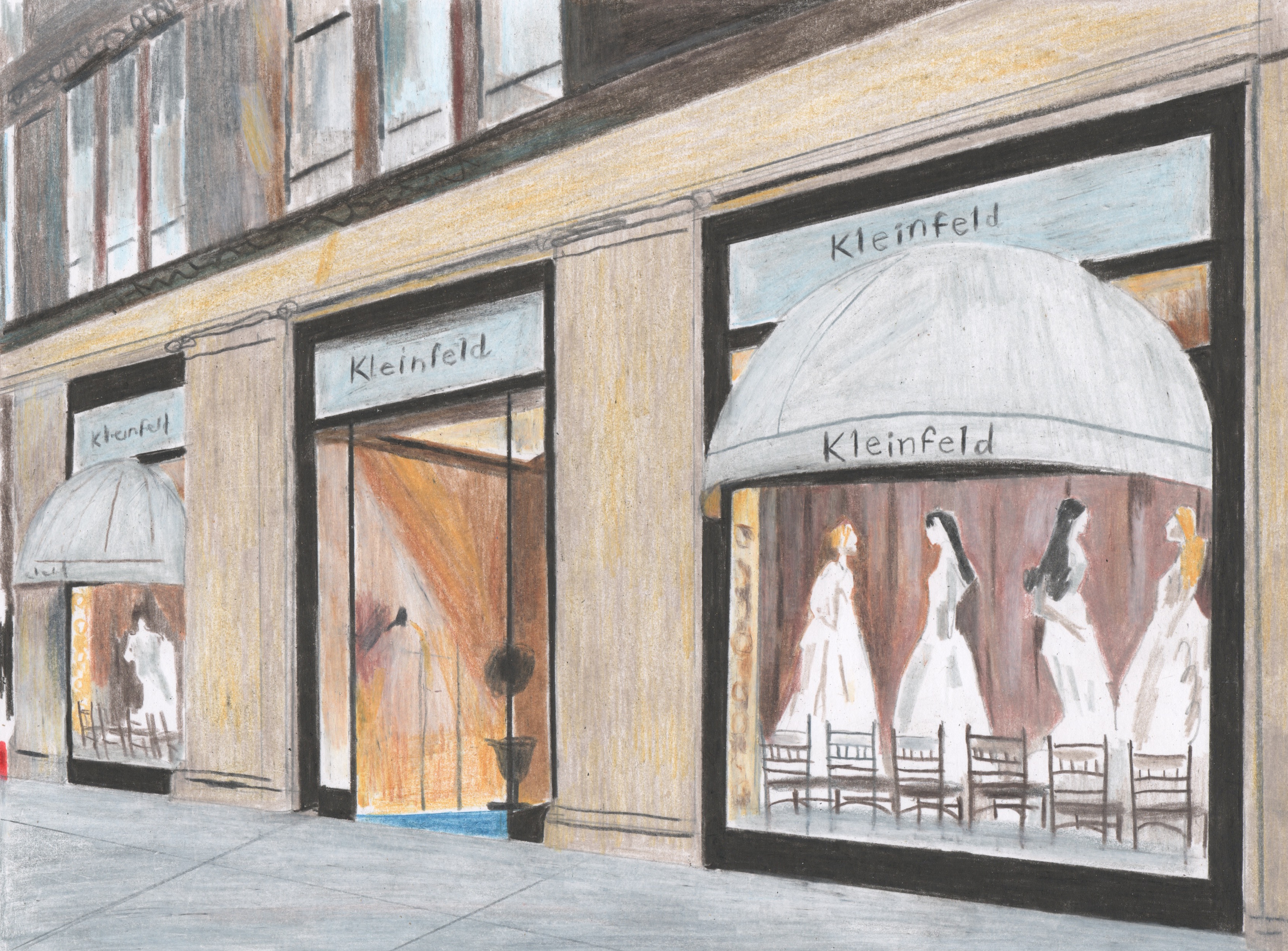 DOWN AN UNASSUMING BLOCK in Chelsea, beside a Staples office supply chain store, sits Kleinfeld: a glamorous, multi-floor mecca for brides-to-be in the heart of Manhattan. The sixty-two-year-old salon, once a fixture in Brooklyn for more than fifty years, moved into its current sprawling space in 2005; that same year it became the feature of TLC's hit reality show, 'Say Yes to the Dress,' bringing international exposure to the salon.
What sets Kleinfeld apart from its high-end competitors – beside their claim to housing the largest selection of wedding gowns in the world – is the fact that every step of the process occurs in house: from the initial fitting to the final steam before the gown is fluffed and zipped into a garment bag to walk down the aisle. The bridal consultants, dedicated to realising each bride's sartorial vision, guide their first encounter with Kleinfeld. Senior bridal consultant at Kleinfeld, and cast member on 'Say Yes to the Dress,' Debbie Asprea's role in the wedding planning process is akin to a savvy matchmaker, introducing the women to the dresses. After twenty-three years in the business, and countless brides, not much surprises Debbie anymore – except the dress her daughter chose for her own wedding day.
***
My father had a dress factory, and since I was a little girl I was always involved in clothing and sewing. My first job was in my father's factory, pulling patterns apart and assisting on the little jobs around the place. After that I went into retail, ready-to-wear. But then I heard about the opportunity at Kleinfeld and went for it. There is something very special about working in the bridal industry; it's the most important garment anybody could ever purchase in their lifetime.
At Kleinfeld, we meet people from all over the world every day, but after so many years, nothing surprises me anymore. I've seen it all: I've even had brides come back to me for a second marriage. It's happened to me a few times in the past couple of years. That's a little bit of a surprise to me. Or when you get a bride that's pregnant. And with same-sex marriage… we also see that type of a situation where you're dealing with a family's acceptance.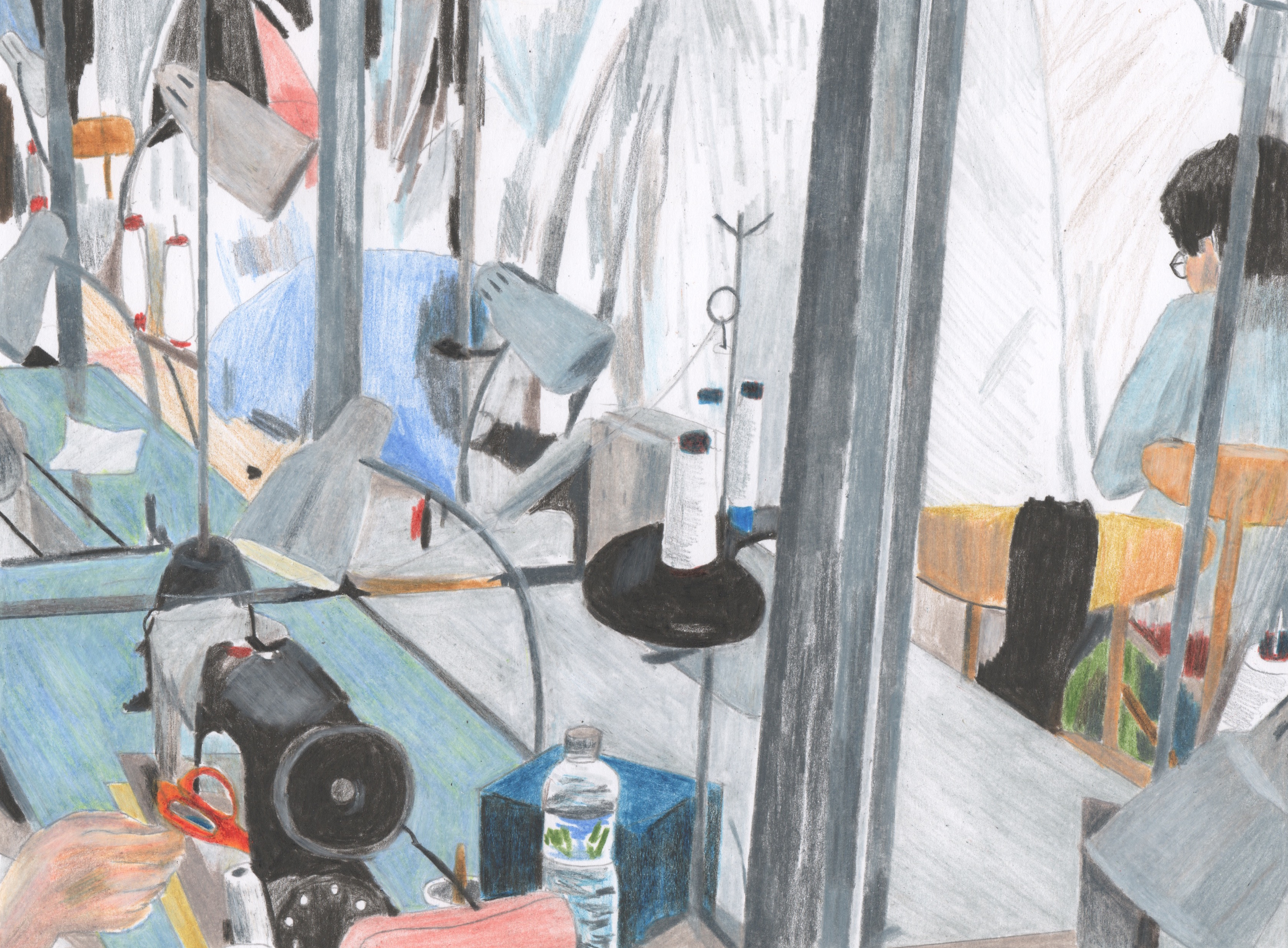 For a bride-to-be coming into Kleinfeld, I'll typically begin by looking over her pictures and discussing her likes and dislikes. We usually start with three dresses. If she's shopped at another store before our appointment, sometimes she'll have pictures of herself in other dresses – that's a really helpful tool for me. In that case, I'll try to get a sense of her style by asking her questions like 'Why didn't you buy the dress in the other store?'
We generally have five appointments a day that happen every ninety minutes. Before each appointment we begin with a brief discussion with the bride: her style, her venue, number of guests at the wedding and her budget. We breeze through this in a few minutes because, most of the time, once the bride comes in everything turns upside down anyway.
When a bride walks in, they're very nervous. I try to connect with them and make them feel comfortable. We're in a very small room: she's getting undressed and I'm putting a dress on her and within minutes I have to become her friend. Every bride is treated like she's the only bride for the day, like she's my first bride.
When a woman comes to Kleinfeld her expectations are extremely high. We are the largest bridal house in the world and with the television show they have a particular idea of what goes on [behind-the-scenes]. They expect us to have everything that they ask for, and within their price points. Sometimes that can be a little bit challenging.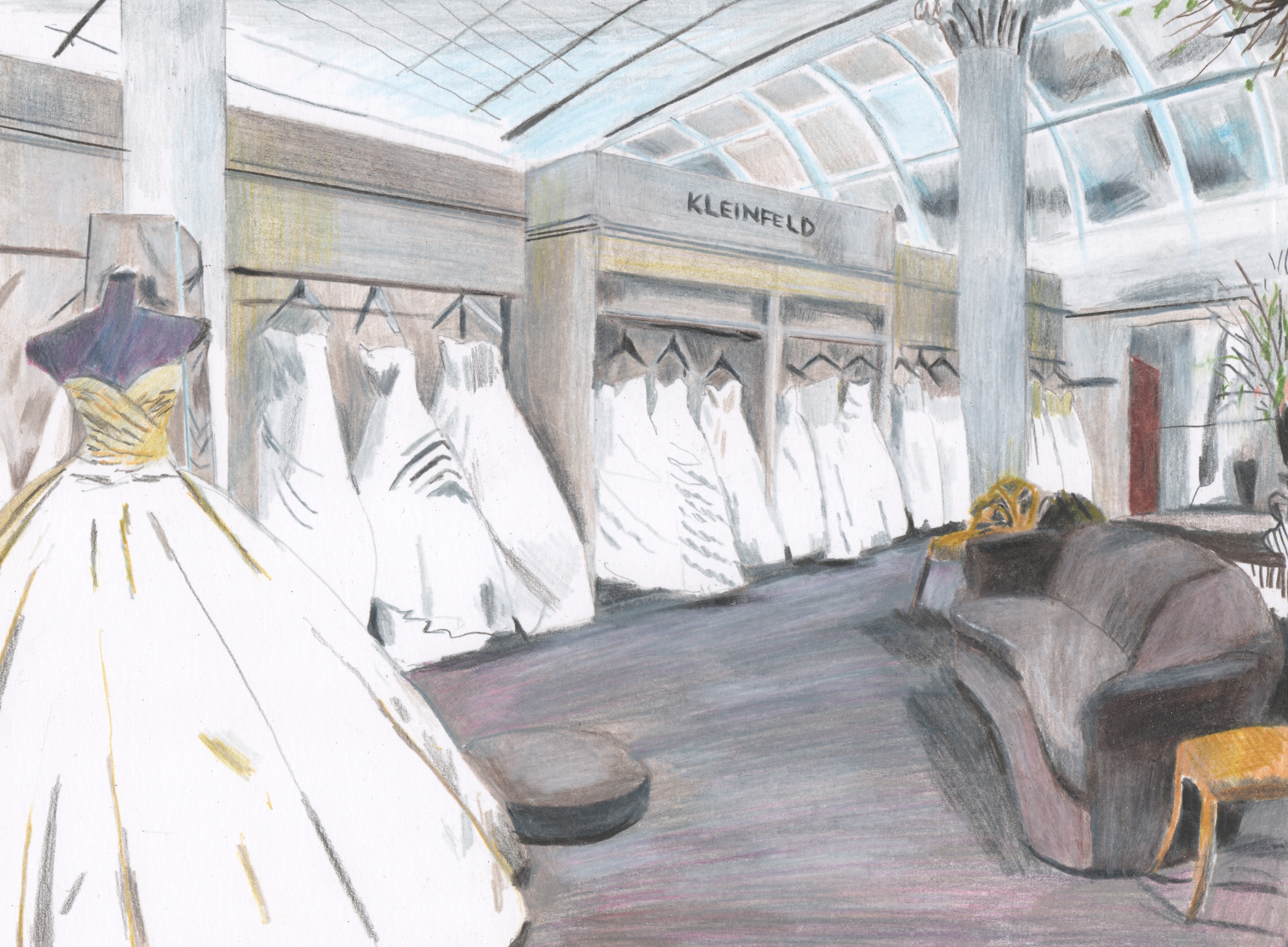 You have to remember there's a lot of emotions involved in a purchase of this nature. You not only have to please the bride, but you have to look at her mom and all the other people important to her that she brought with her to the appointment. Their opinions matter; a bride is not going to buy a dress unless her mother approves. In my experience, no bride has ever purchased a dress that her mom didn't like.
With this job, you have to really have a passion for it. If your heart isn't open to it, you could never help a bride. It's so personal; you really have to connect with that bride, it's not just about the sale. It's about matching up the bride with the garment that's going to make her feel the most beautiful on her wedding day. The most gratifying aspect of the work that I do is when I zip that dress up and see the bride's face in the mirror. It's the most amazing thing to watch her reflection when you close that dress. You see the tears, or the smile, and you just know that's it.
One time I had a bride come in after her groom-to-be had made an appointment for her. She didn't have an engagement ring because they didn't have much money, but her dream was to come to Kleinfeld for the dress. She had no idea that all along her fiancé had been saving for an engagement ring in secret. When the bride put on the right dress, he dropped on his knees and proposed to her – this time with the ring. Seeing her shock and happiness was incredible.
When the right dress goes on, it's beyond amazing. It's the most rewarding part of my job. That's what keeps me there. I have two daughters and one of my daughters is actually getting married in March. She came to Kleinfeld and I was her consultant; I wouldn't let anyone else do it. She chose what I consider one of the most beautiful dresses in the store. I felt that way about the dress before my daughter came shopping, but never thought that she would choose it. I was surprised she went with something so traditional. In all my years of experience, I felt like it was my first day at work.
My role is to help a bride make her dreams come true – to find her dress. Of course, you have to please everyone, and this involves a little bit of everything. Each bride and each family has its different needs and expectations.
Olivia Aylmer is a New York-based stylist, writer and graduate of Barnard College at Columbia University.
Anna Skeels is an illustrator based in London.