In the new millennium, fashion can no longer be credibly characterised as a mere hobby for aristocratic women with little...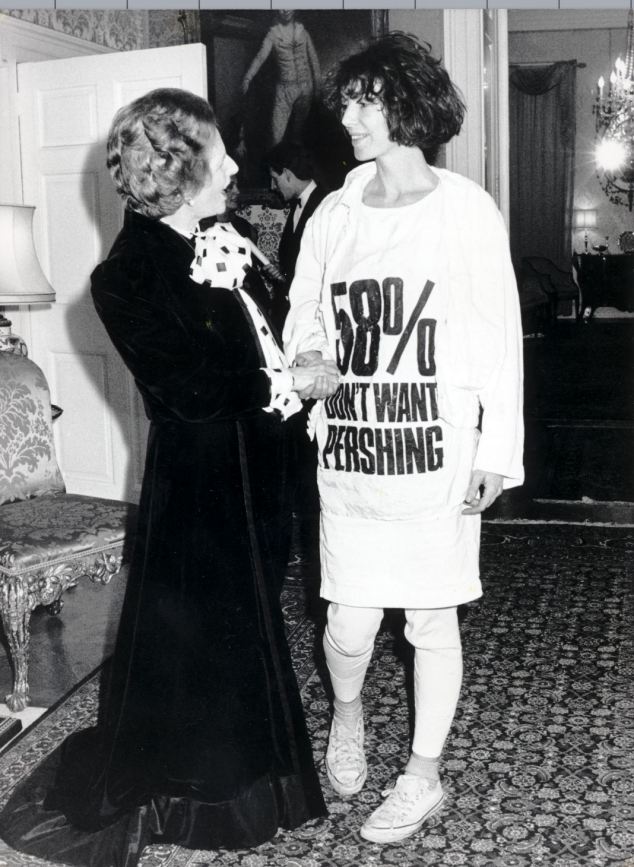 Designer Katharine Hamnett wears a T-shirt broadcasting public opposition to the stationing of nuclear missles in the UK while meeting Margaret Thatcher in 1984.
Before there was Clinton swag, there was Obama swag. Before there was Obama swag, there was Kerry swag. Whom are...
The Romantic poem 'Dialogue Between Fashion and Death' is curious and resonating work that deals with the powerful connection between...