Irene Silvagni died on March 23 after a long illness, but throughout her long career she was one of the...
We practice what we call 'security with a velvet touch.' We stay in the shadows. The PRs check people in,...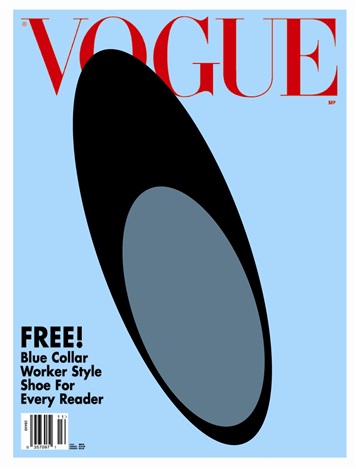 Scott King, How I'd Sink American Vogue, 2006. Courtesy Bortolami NYC.
Nose-diving profits mean that Vogue is more than ever beholden to advertisers, which pundits consider a barrier to candid coverage....